Wen-Do
Women's Self Defence
Marking Over 50 Years in 2023
Upcoming Trainings
Wen-Do instructors are currently teaching online and/or in-person. To explore upcoming courses, click on the 'Start Training' button below. For all other information, please email wendoinfo@gmail.com or visit us on Facebook.
What is Wen-Do?
Wen-Do is Canada's oldest women's self-defence organization. Wen-Do is a program designed for women by women. Techniques are designed for women of all ages, sizes, and abilities. A combination of discussion, with practical physical skills results in an integration of mental and physical preparedness.
News & Stories
Instructors
Meet some of our certified instructors.
For this university lecturer, Wen-Do is about bringing together an understanding of oppression and the practical tools to fight back.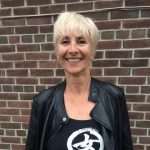 Long-time instructor working in high schools and with expertise serving women with mobility or visual disabilities.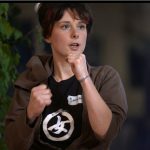 Arts-based facilitator, social worker, psychotherapist and Wen-Do instructor with expertise working with LGBTQIA+ communities.
Wen-Do Women's Self-Defence acknowledges that the training we provide takes place on unceded Indigenous lands across Canada and beyond. We honour and respect the traditional caretakers of these lands, and are committed to an anti-oppression analysis in our classes.