A Wen-Do workshop can be as short as one hour, or as long as a full day, or anything in between.
All our classes are taught by women, for women and girls.
Our fifteen-hour Basic Wen-Do Course covers a wide variety of physical and verbal self-defence techniques, awareness and avoidance of threatening situations, and discussions of psychological, social, and legal issues involved in self-defence.
Intermediate Wen-Do Courses are also available for women and girls who have completed a 15-hour Basic Course within the previous 365 days.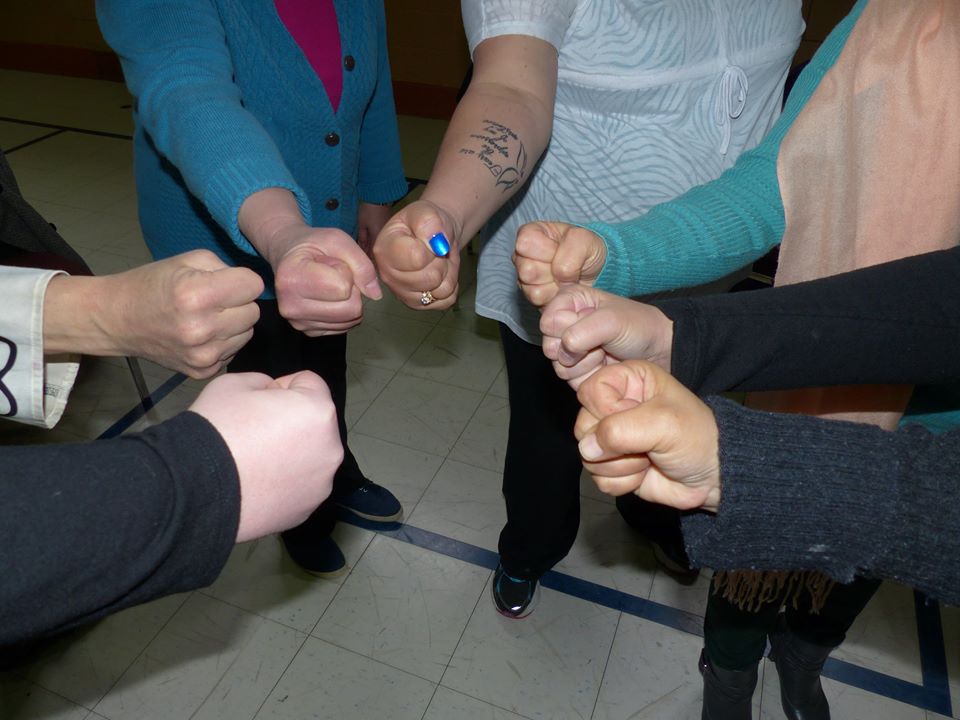 What you will learn
Physical techniques are designed to be effective against larger, physically stronger attackers. They include blocks, strikes, releases from holds (arm holds, body holds, chokes, hair grabs, and situations where one is pinned to the ground), defences against weapons, and defences against more than one attacker.
Women do not need to be physically fit to learn Wen-Do; we teach women to use their bodies as they are, and our instructors are trained to offer alternative techniques and strategies to women with physical limitations or disabilities.
Verbal self-defence strategies examined in the class include calming, reasoning, negotiating, distracting, surprising or confronting an attacker, depending on the situation. We also look at the most effective ways of calling on bystanders, if any, for help.
Discussion topics include sexual assault; relationship abuse; harassment; self-defence and the law; and safety awareness in a variety of situations (at home, work, or school; at parties or on dates; on the street, highway, or public transit; and while travelling). We also offer our students information on many community resources such as rape crisis centres, women's shelters, legal services, and more.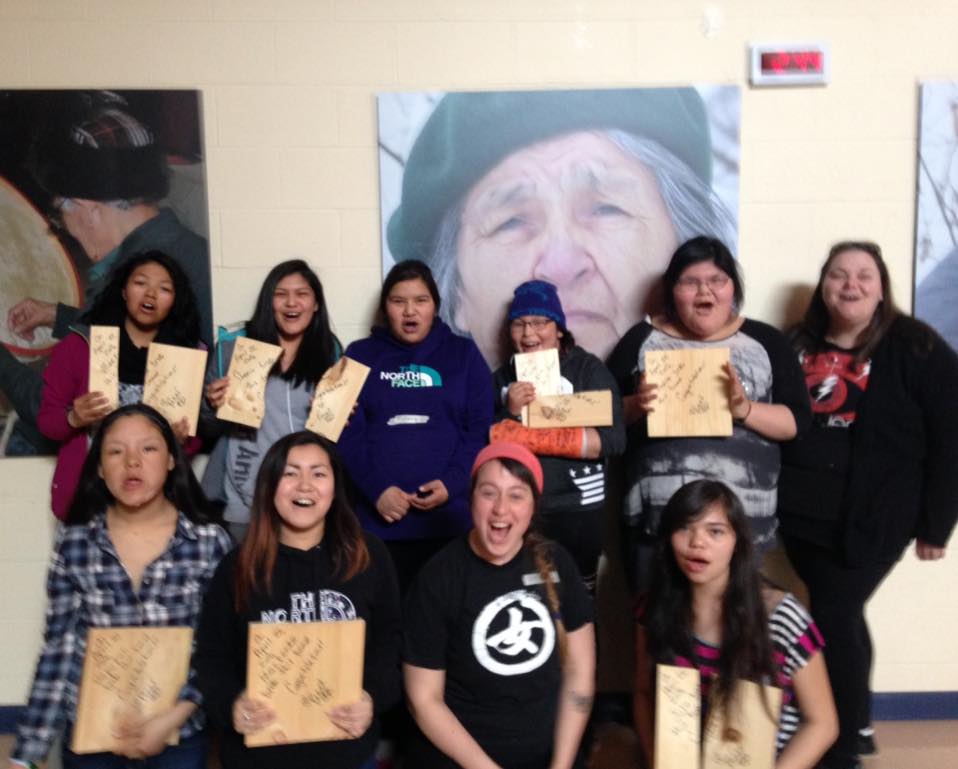 About our instructors
Our instructors undergo rigorous training and apprenticeship before being certified to teach, and must re-certify every year. This training includes a strong emphasis on ensuring the physical and emotional safety of participants. Participants complete written evaluations of every course, to assist Wen-Do in maintaining its high standard of teaching.
---
Ready to start learning Wen-Do?
Groups: To organize a Wen-Do course or workshop for your organization or group, please visit Organize a Course.
Individuals: To find an upcoming course or workshop, available online or in-person when possible, please visit Find a Course.